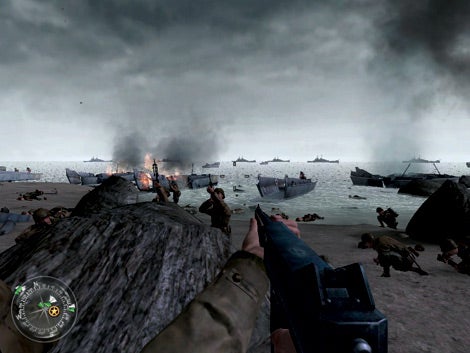 I can say with gratifying certainty I survived the WWII surge. The actions of a past generation most definitely need documentation, and in the digital age our ability to relive their experiences as we please is a testament to their suffering. But in the gaming world, to predict the resurgence of World War II spawns a universal groan from
nearly everybody
.
In this
interview
with Steve Hart from Rebellion, to publicize his studio's upcoming release
Sniper Elite V2
, spoke utterly treasonous words: "Not at all, I think the market is ready for World War Two. You've seen the extra press the likes of
Red Orchestra 2
have gotten because all of a sudden WWII is a breath of fresh air whereas modern conflicts aren't."
Of course, he's fluffing the point because he's advertising his studio's game. And quite effectively. Though alluding to the upheaval of what's popular shows he misunderstands his audience severely. But it should be noted that
Sniper Elite V2
is slated for PC exclusivity, a comparatively different creature than consoles.
Although once popular, any mention of the conflict in the same sentence as "video game" ushers in memories of a terrible time. Wikipedia has just
a rough sketch
of the turbulence, a period condemned by even non-FPS fans, as this genre has definitively lost any ounce of creativity.
What the warfare crowd plays is "follow the leader", where replication (and sometimes straight robbery) is perceived to be where the money is made. As evidenced by
Medal of Honor
's significant timeline change, the roaring success of
Call of Duty 4
triggered an inevitable interest shift from the trenches to the vast deserts of the Middle East. Adding to that interest was the extremely controversial nature of the wars in Afghanistan and Iraq, thus showing Activision capitalized on a perfect storm.
So is this resurgence plausible? Probably not for numerous years. The likes of
Call of Duty
and
Battlefield
still reign, and so long as they stick with modernized combat, competing studios will behave similarly. Though, the predictably fading success after
Modern Warfare
's culmination speaks to a different tide for this ailing genre: other historical wars perhaps, or even finally breaking into the boundaries of space.