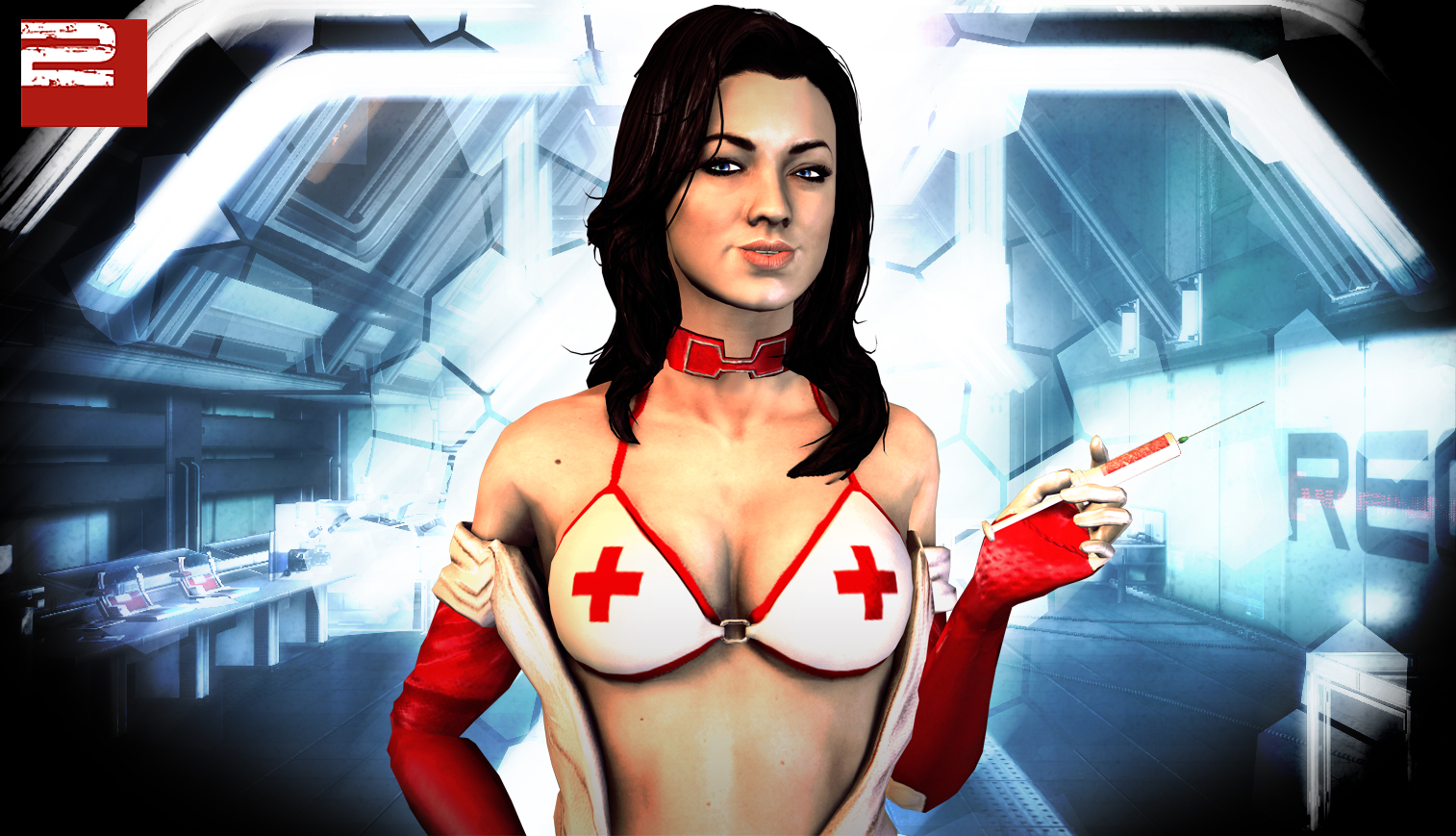 A rather intriguing glance at Miranda's cameo in any game with a medic.
Again, this is a massive spoiler tag. The following post discusses character deaths of
Mass Effect 3
, and there's a lot of them, so please look away now. Actually, you know what, go play the game. Except for the rather disappointing ending, the game continuously weaves an engrossing story and gameplay is exceptional. I can't recommend it enough.
This post is dedicated to those sorely lost in the ultimate battle for survival. From crew members to reemerging characters, the seemingly immune cast from the suicidal mission of
Mass Effect 2
drop like flies in the third game, and only certain parameters can save each character -- whether they were romanced, etc.
Prior to release, BioWare claimed more than a thousand variables account for an individual's adventure, meaning everyone would have a different perspective and a different Shepard. From little decisions like the Rachni's survival, to whom was sacrificed on Virmire, the course of action differs drastically and that's something heralded by fans. And rightfully so; however, going against the perception of traditional
Mass Effect
, all endings lead to, essentially, the same conclusion. Worst of all, though, you don't know the ramifications of your actions.
We start with Miranda who, after abandoning the Illusive Man, is being hunted by Cerberus spies. She's met sporadically through the game, and her request to Shepard again involves Oriana, her sister. Miranda's fervently protective nature leads her to Horizon, and to a Cerberus-backed facility disguised as a human refugee camp called Sanctuary. Here, Cerberus is experimenting on survivors to implore the use of indoctrination, precisely to emulate how the Reapers operate. Henry Lawson, Miranda's father, runs the facility and Shepard and crew must help the situation.
In one of the poorly-designed death scenes (under ludicrous circumstances) the final encounter shows Henry holding Oriana at gunpoint. Shepard storms in, demanding Oriana be let go and the research data be handed over. In the way my scene played out, a renegade option triggers, shooting Oriana in the knee. Miranda takes advantage and blows Henry through a window,
probably
killing him. I've heard that if Miranda is romanced she's doesn't perish, but otherwise she does.
After a lengthy speech, she dies. What's ineffective about this scene is it's unclear what actually killed Miranda. She's holding her stomach, so assuming she was shot, there's no wound; and two, she wouldn't have enough strength to use biotics. Perhaps I'm thinking too much into this, but it is something to think about.
Via IGN, the entire Horizon mission is posted below where Miranda survives:
I plan to do an entire series over the next week about each character, and how my interaction with them went. Keep reading!
Jeff out.
EDIT: If you want to easier access to posts, please check the sidebar under RSS, or you can get post sent directly to you through email. Additionally, please submit this page to Facebook, tweet, and send off to Reddit and other such sites. Thanks!